Announcements & Information
***** Web Updated: Feb. 15th, 2018 *****
Tammy Loucks
Linesville, PA.
814-683-5120
Lic. No. PA - AU- 3595-L | OH. 57-1998-7656
Associates:
Chad Loucks, AU-5898
Ann Meader, AA-019021
Estate Auctions, Farm Auctions, Real Estate Auctions, Moving Auctions, Antique Auctions & Unique Auctions......We are Honest, Reliable & Dedicated to each auction & client. Give me a call and see what we can do for you.
Licensed in both Pennsylvania and Ohio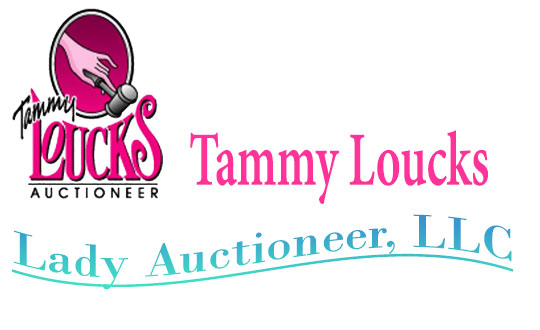 Payment Options
Payment Options are Cash and
known or preapproved Check.

We do not process debit or credit cards.
No Buyers Premium!